General rules for all Members of Orcos Endemoniados

1. ORCOS ENDEMONIADOS is an international alliance.

We are one alliance .... one team .... Individual actions will not be tolerated!

We have honor and , we keep decency and respect in our alliance and to our BND´s.

The hierarchy of the Alliance is to accept. The Leaders have full rights over their Zone.

The Zone Commander and the Zone Minister are subordinate to the Leaders.

Only the Masterorc can overrule the Leaders.

If the Masterorc is not available and we need a fast decision the Interior Minister or the Leaders can decide for Orcos Endemoniados

In wartime the Masterorc, Interior Minister and the Leaders install a Worlord.

All members have to follow his orders.

2. ATTACKS

It´s not allowed to attack alliance members and allies. If you aren't sure that you can send attacks, ask leader(s) for approval.

3. ACTIVITY

We are an active Alliance and also we demand activity from each member.

13 days offline without Vacation Service allowed the alliance to conquer the castles (Leaders can make an exception). The Leaders notice target list in our Forum.

18 Days offline with Vacation Service:

The Vacation Service must send a message to Commander/Minister and the Leader

if there is a reason of longer absence. If there is no reason the alliance can conquer the castles (Leaders can make an exception). The Leaders notice target list in our Forum.

From 3-4 days the Leader and Commander/Minister of the zone is authorized to

send support as a safety in the castles.

Vacation Service must be searched within the zones, that a fast reaction in case of an attack is possible.

4. DUTY

Every member have the duty to help other members. Especially in war times. (support with troops or help with ressources- you find the quote in the rules)

If an alliance member is attacked by an outsider everybody have to send fast

support. The members have to do what the Commander/Minister assign.

5. TRANSPARENCY

Everyone agrees to publish his intelligence reports and combat reports in the forums. (Especially in wartimes)

This control also ensures that each alliance member takes part at the combat.

6. FORUM

We have a forum. Registered user get more and faster information. So it would be an advantage to use the forum.

Registration ....... here!

All our messages in forum are a secret. If somebody give message to other allies he will be banned and destroyed.

7. For us, counts only GE2. Disputes on other servers have no relevance for us.8. WARNINGS

After 3 warnings you will kicked out of our alliance. A warning expires after 3 months.

Violation of these rules may lead to exclusion from the alliance.
_________________
Sauron38
LEADER ORCS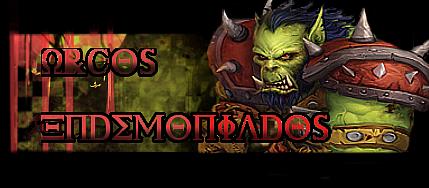 ---
Permisos de este foro:
No puedes
responder a temas en este foro.